Manzil / Maison | Danielle Belgue
manzil / maison | February 2023
Meet danielle belgue from north vancouver, british columbia
---
Photos as usual by my talented friend and entrepeneur: Mariel Nelms
---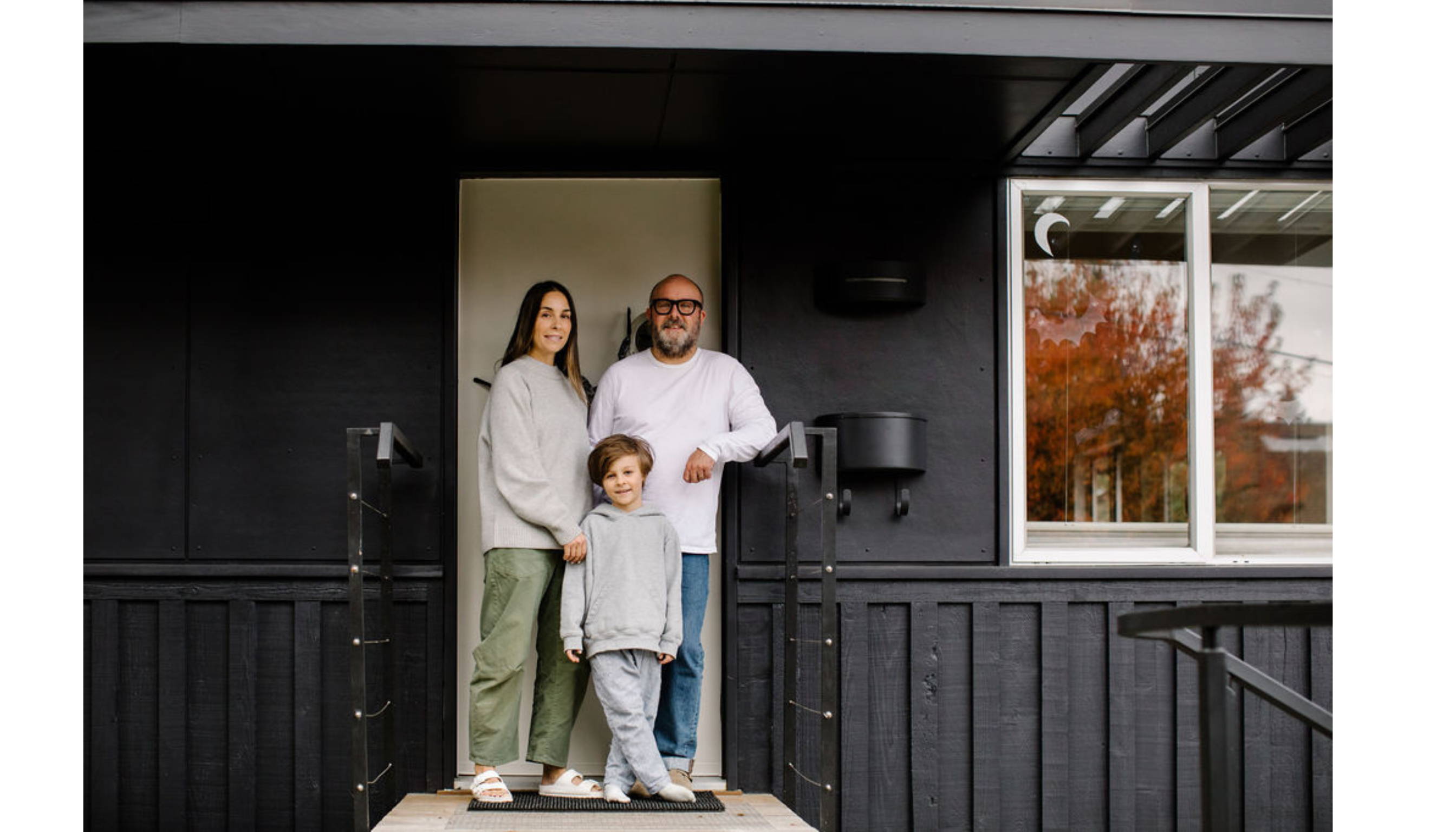 "The house had a lot of stuff going on with the exterior when we bought it (multiple different colours and materials) and we wanted to calm everything down and create a sense of visual unity so one sees the striking shape and not the visual noise. Black worked well and it hides a ton of things!"
---
How does your home make you feel?
My home makes me feel calm and relaxed. We moved to Deep Cove, and in turn this house, two years ago, and I love the amount of natural light we get here and how the light changes with the seasons. I'd say we have a fairly modern/clean aesthetic in our house and I like to (or try to anyways) keep it pretty clutter free. That along with the mostly neutral colour palette allows the eyes and mind to rest in the space. I have a VERY hard time relaxing with clutter or mess, but I'm working on it!
---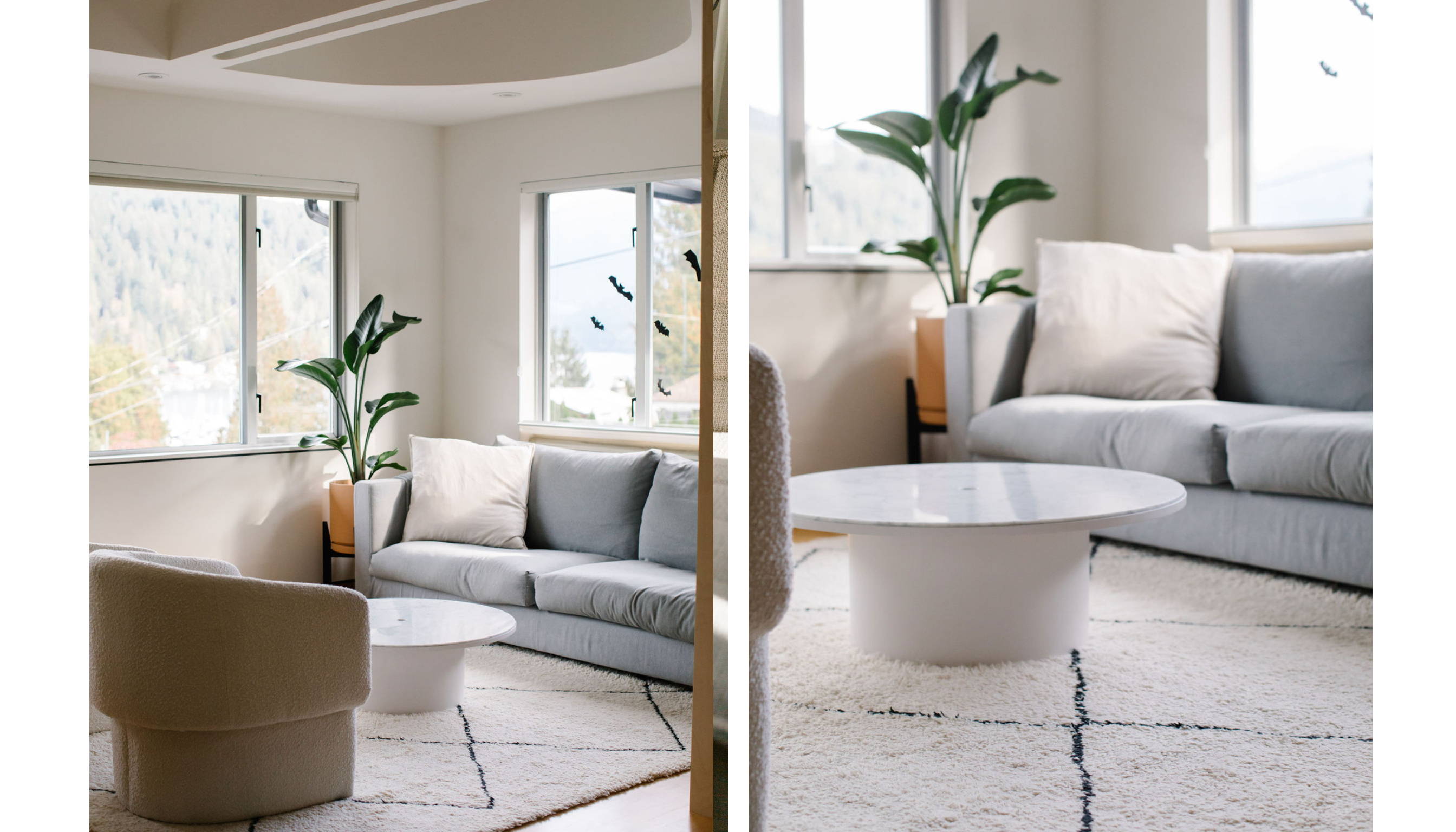 ---
What's one thing you love about where you live?
I'm in love with the view from our house of Deep Cove. It's my favourite thing to sit and enjoy my coffee while watching the boats come and go and the kayakers heading out for a paddle. I find water very calming and grounding, so I am grateful for the view each day.
---
---
You have the sweetest son Thomas! What has been the most rewarding and special part about being his mum?
He is honestly my greatest joy, and the best thing I have ever done in my life. Our path to parenthood wasn't the easiest, but he is worth every moment of the wait and obstacles we had to overcome. Thomas is such a sweet old soul, sometimes I think he is really a 30 year old in a 6 year olds body. What I find the most rewarding about being his Mama is that he reminds me daily that it really is the simple things in life that matter. Also, he has taught me more facts about nature and all of its creatures than I ever learned in school! I'm forever thankful for all of the one on one time we had together when he was little.
---
---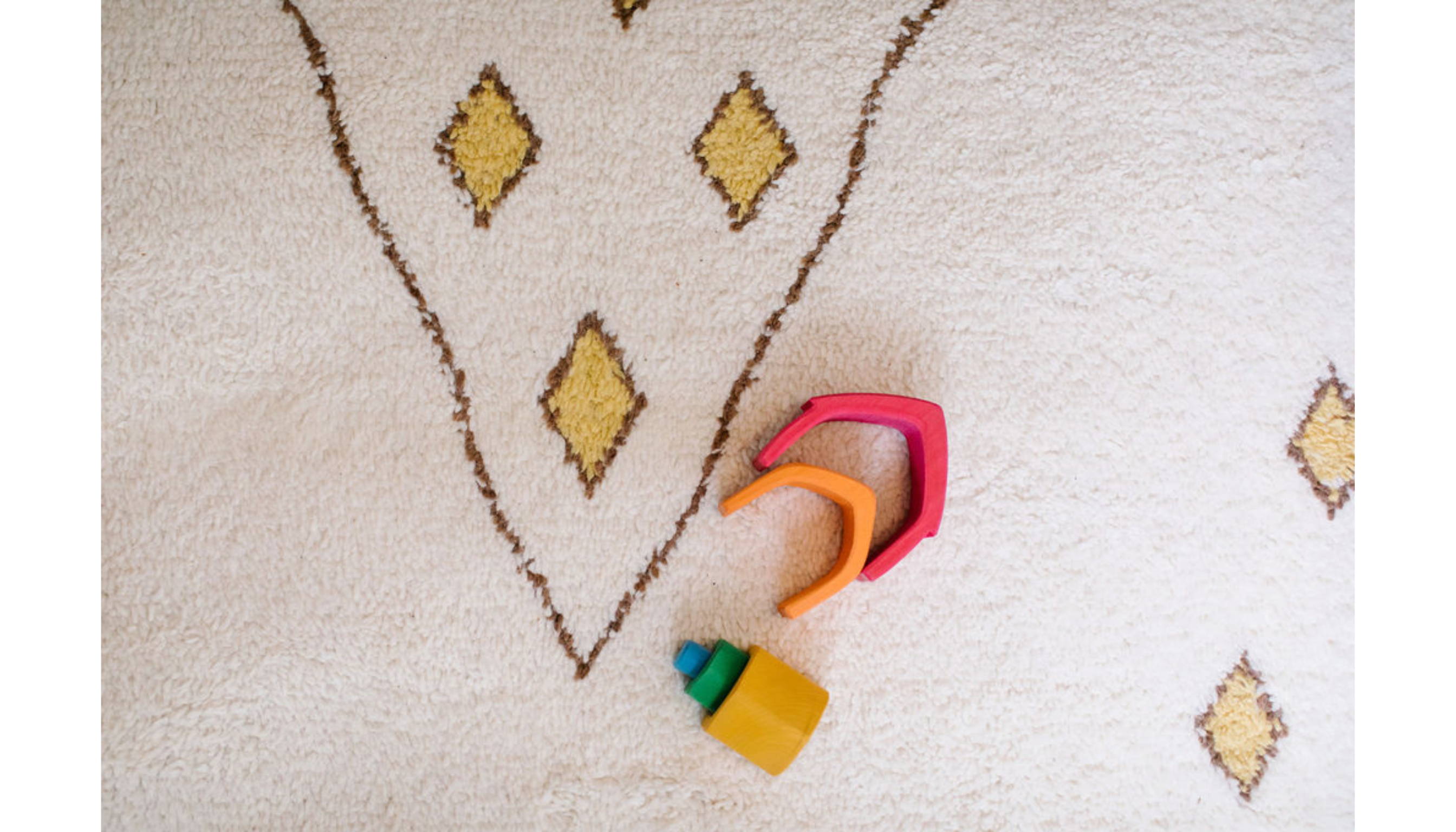 ---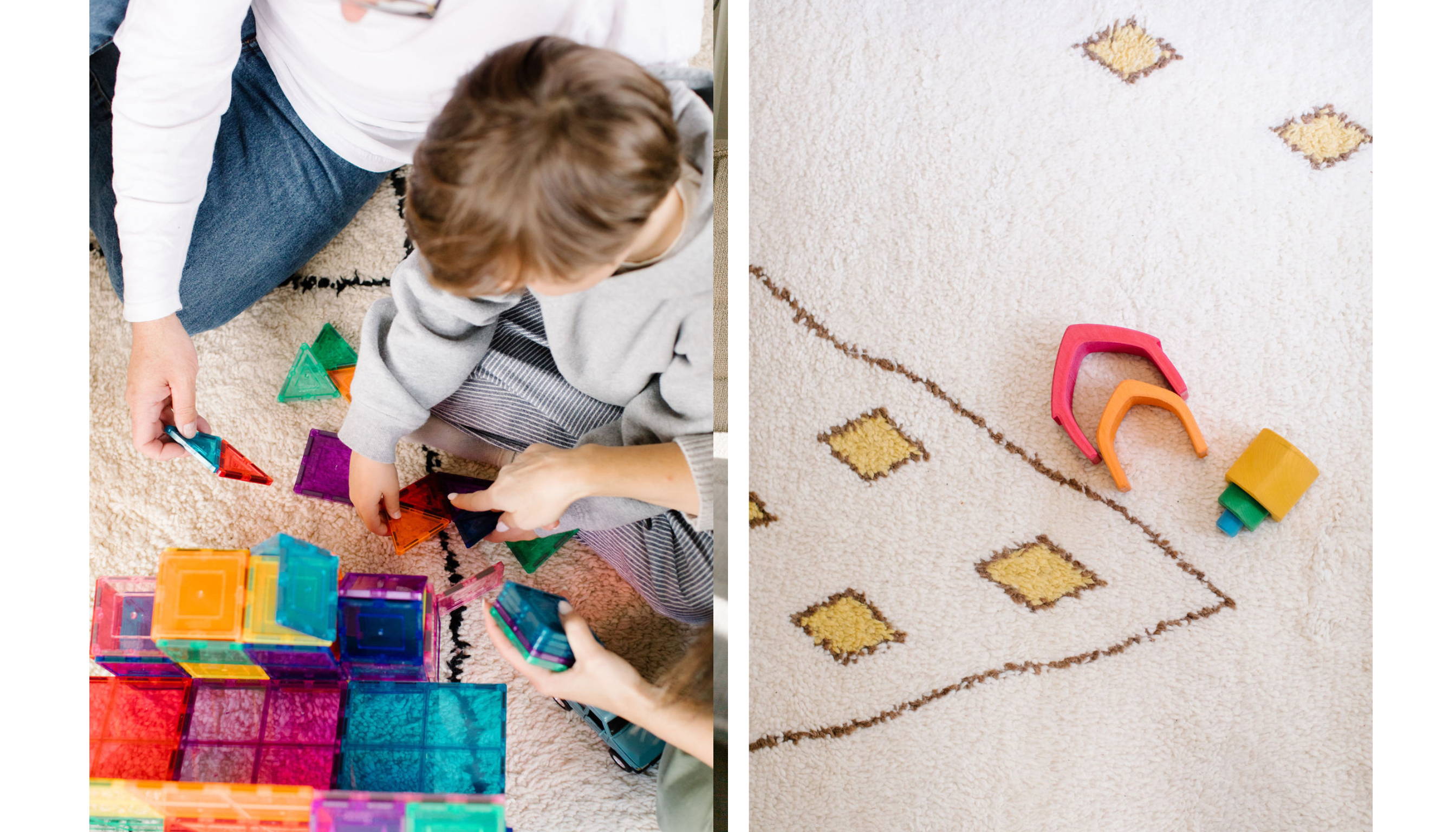 ---
Describe a typical day in the life of Danielle.
A typical day in Danielle's life has recently changed as I just went back to work part time in September, which is the first time working since having Thomas. We usually start our day around 7:00- 7:15 when Thomas bounds upstairs and into our room for some cuddles. Then we head downstairs to get Thomas breakfast and get ready for school. I walk Thomas to school, which takes about 4 minutes, and then get back home to get myself fed and ready for work. On my drive into Vancouver for work I like to drink my coffee and listen to a podcast, currently really enjoying Ear Hustle. After work I race home so we can all have dinner together, and then get Thomas to bed. I like to make his school lunch and lay out his clothes in the evening as there never seems to be enough time in the morning. When bedtime/lunch making is done Mike and I usually watch a show or two and then off to bed. I haven't figured out how to get my workout in with my new schedule, on the days I am working anyways, but it's a goal to sort out for the new year. My workouts help keep me feeling balanced so I am missing that part of the routine on work days.
---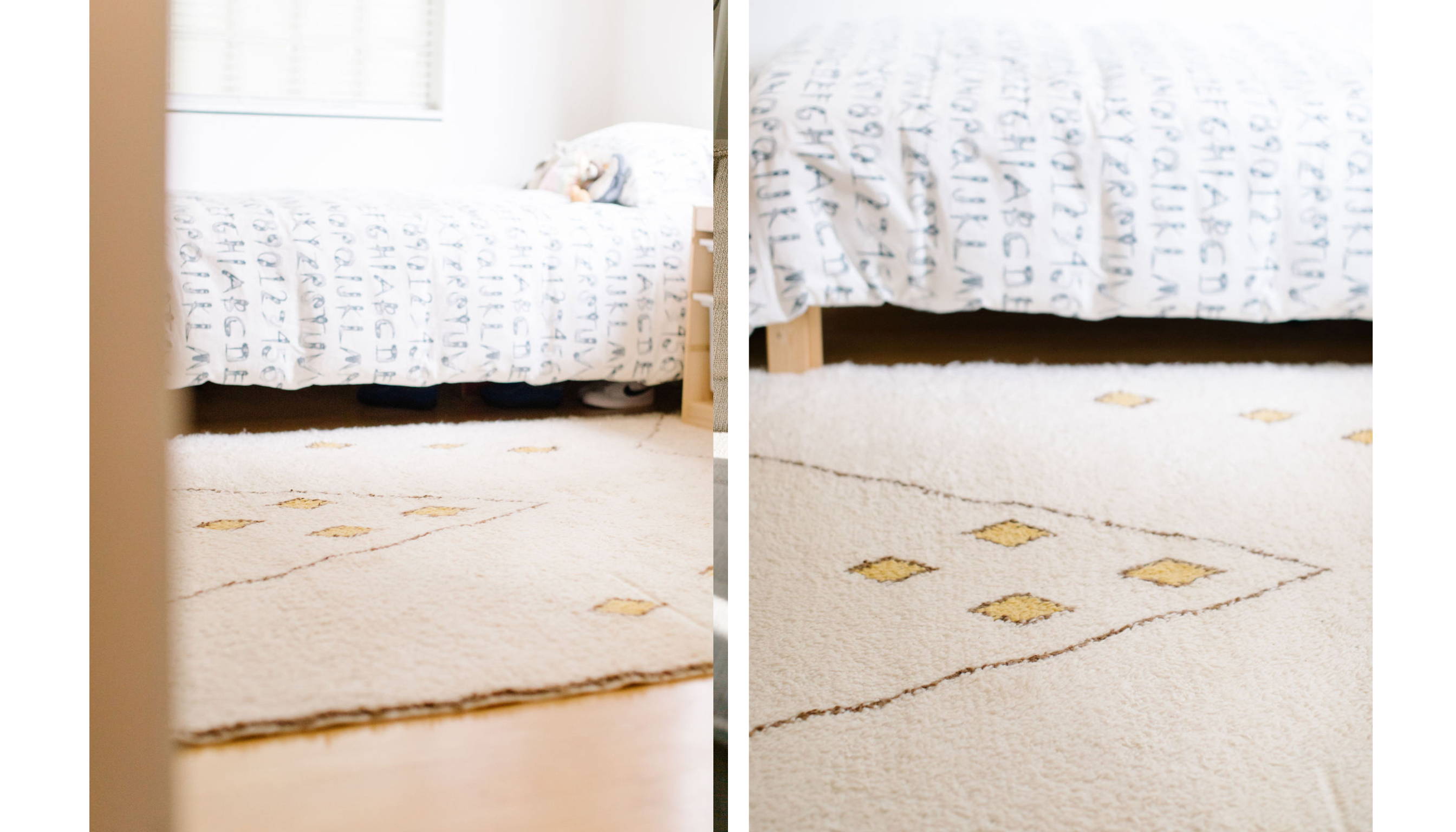 ---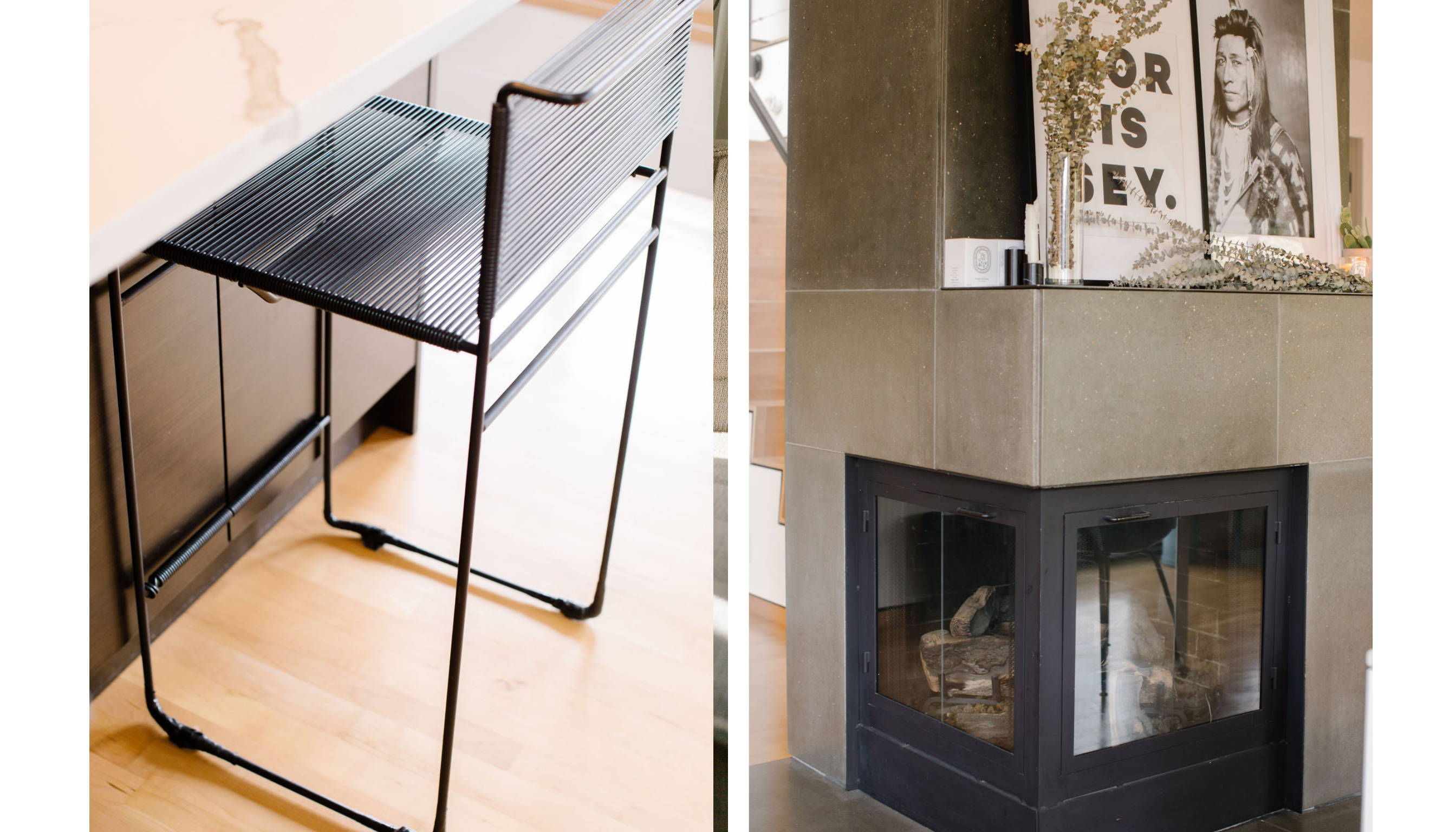 ---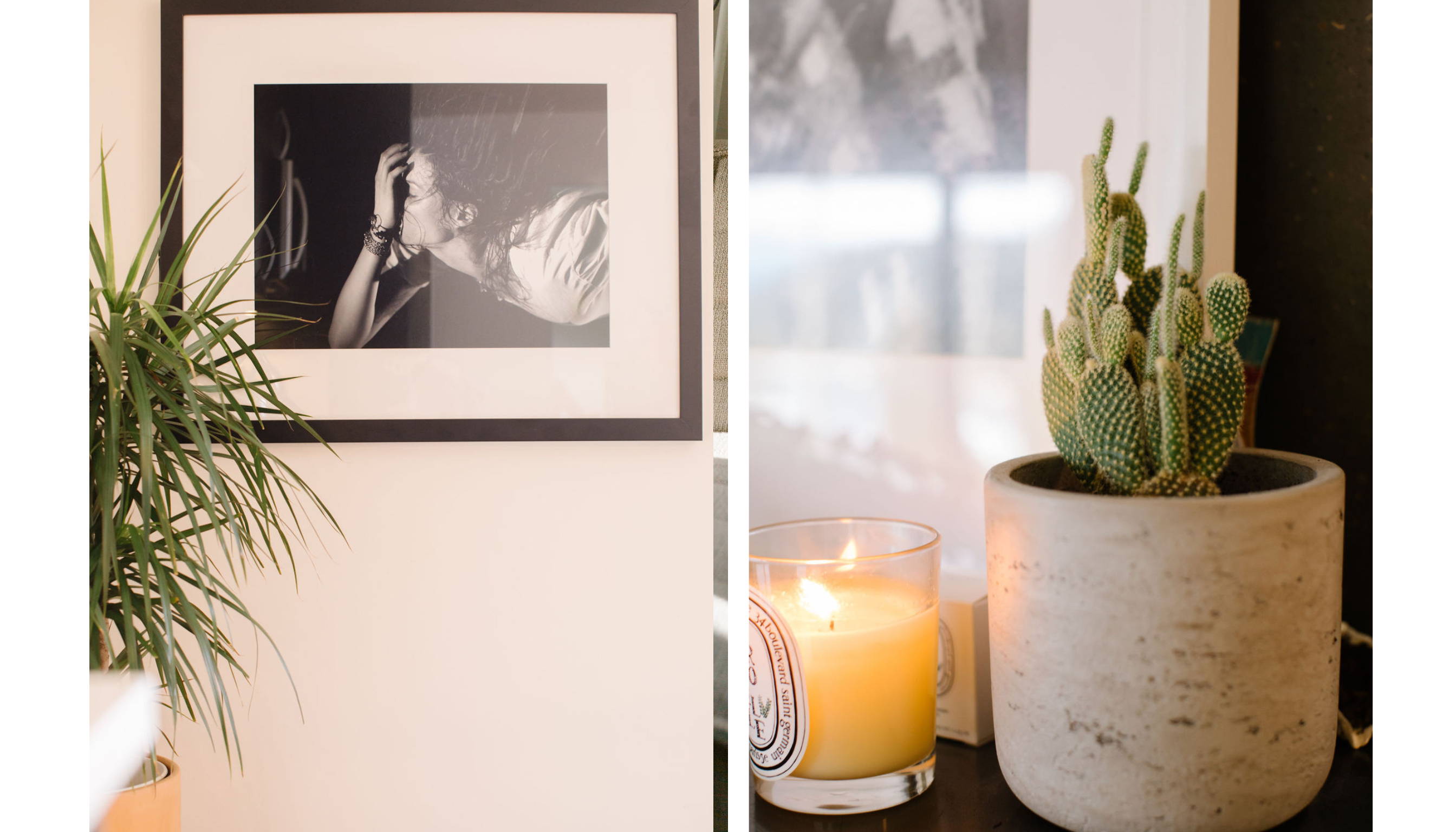 ---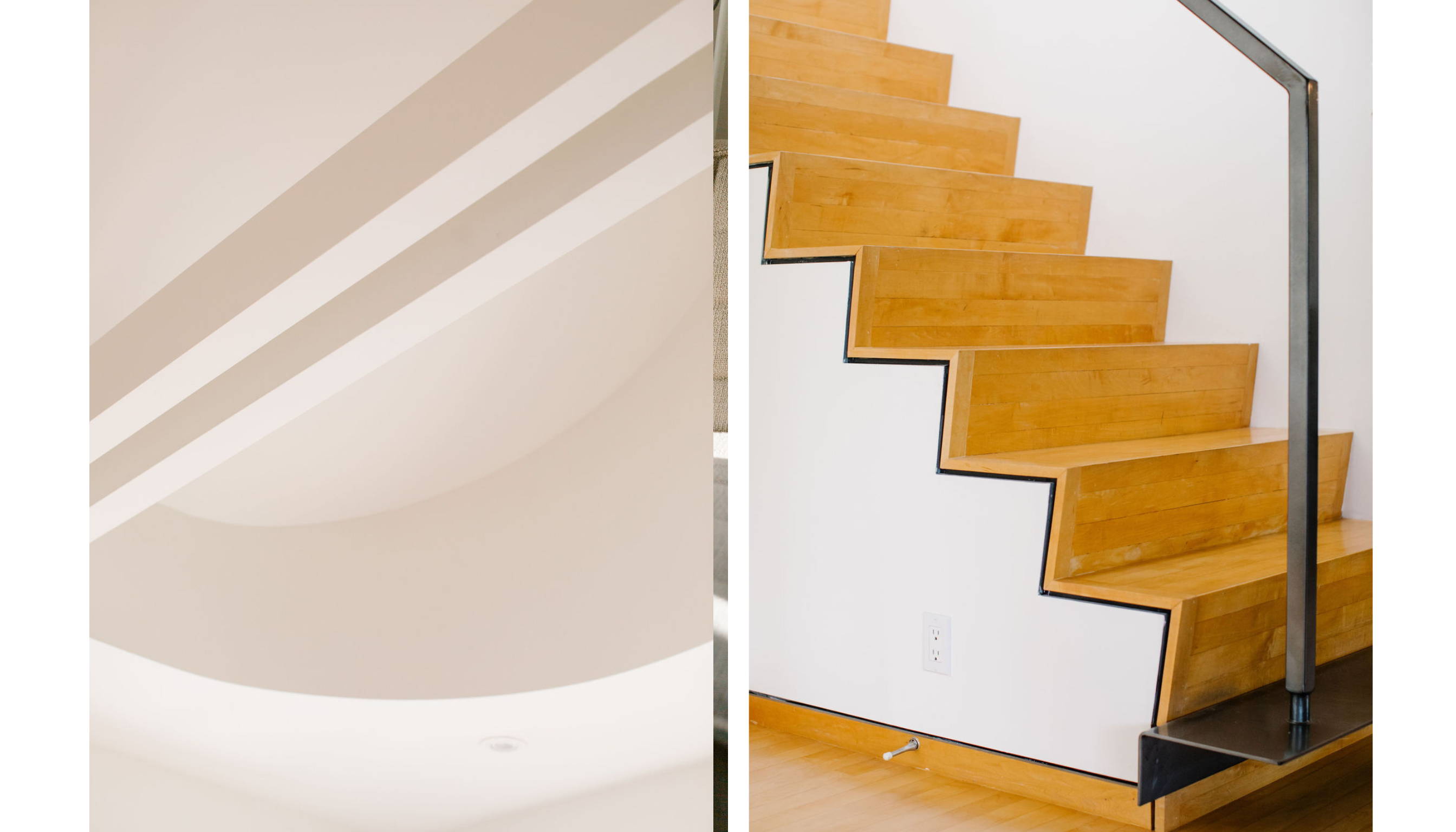 Danielle and Mike's house was built in 1965, and then the architect Bruce Haden (of human studio) did an overhaul in 1990. The ceiling beams were always there, but exposed back then. Now they are painted white - a modern twist on a classic design.
---
You have some special pieces in your home, tell us how you choose what you bring into your space?
Most of our bigger pieces we've had for a very long time and they have moved with us from house to house, including your rugs! We are both firm believers in investing in quality lifetime pieces with timeless design language, and we intend to keep these pieces for the rest of our lives. If we can't find something in the marketplace that fits our needs, we often work with friends and commission a piece to be built. Lastly, and most importantly, we have a number of sentimental pieces that have special meaning to us, whether it be something left from a family member no longer with us, or a memento of a time or event in our lives that we want to remember. Everything we bring into our house has meaning to us.
---
Below: The black bench was made by their friend Rob Lo, who founded a store in Gastown called Roden Gray. Mike had helped him out with some stuff around the original space in Vancouver, and he and his dad had made these benches for the store, and gifted them one for their home.
"I love it. It's about 200lbs of douglas fir."
- Mike
---
---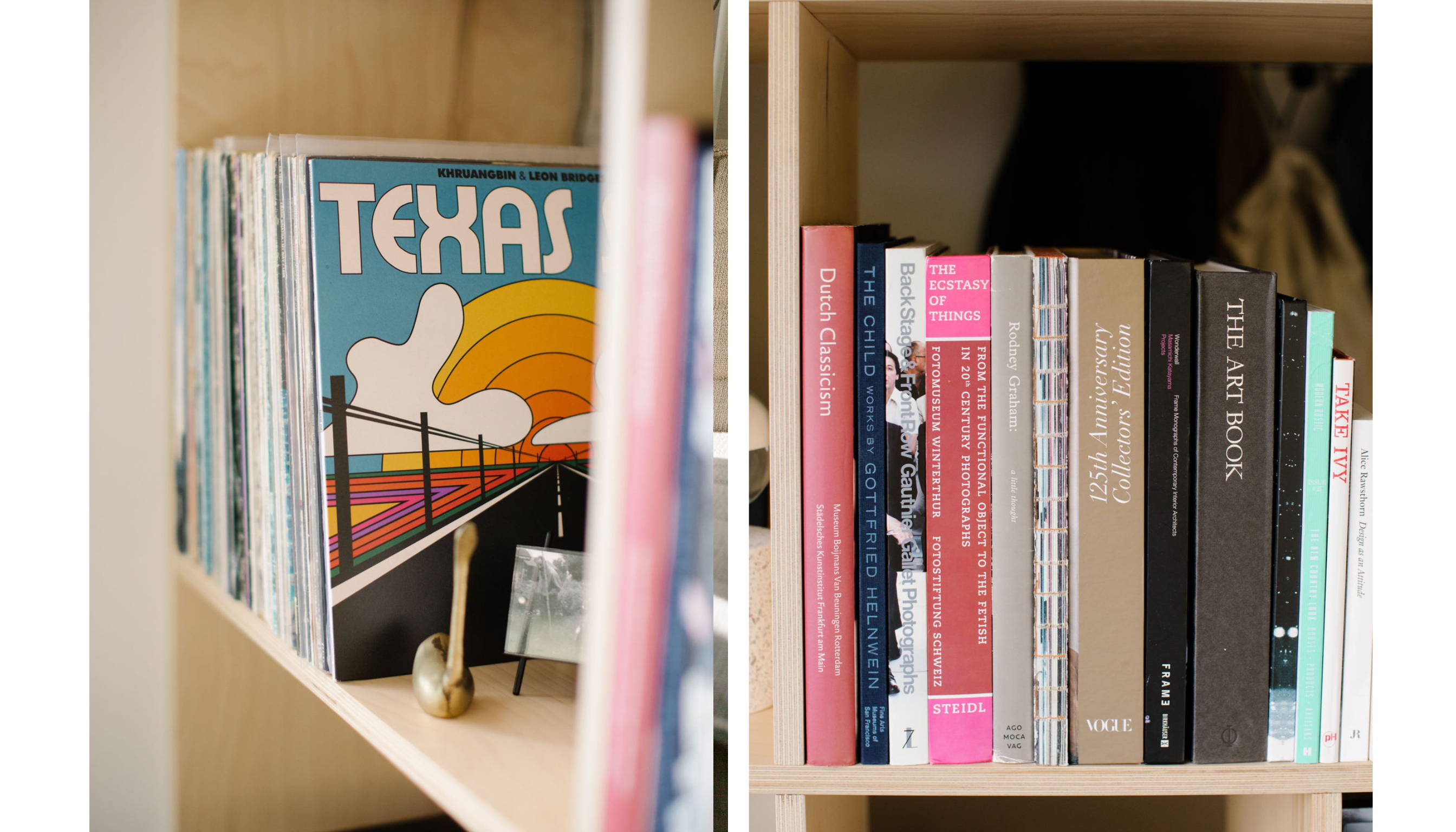 "We play records all the time. We love playing an LP in its entirety back to back, which is kind of lost in a streaming world. It's a pretty eclectic collection. A lot of reggae, some northern soul, some bebop, some new stuff. (Surprise) favourite of the collection - Sinead O'Connor released a double LP reggae and dub record about 15 years ago called "throw down your arms" and it's spectacularly good."
---
Tell us more about your rugs.
We have the beautiful Sarah rug, part of the Boheme collaboration, I adore it. It's so super soft underfoot, great for laying on -which being in Thomas's room we do fairly often, building lego or picasso tile towns on it. I like that it is mostly neutral with a pop of the mustard yellow colour, I seem to always been drawn to mustard yellow-in fact when Thomas was little my Mom joked that it was his signature colour- as other than navy, white, black and cream it was pretty much the only colour I ever dressed Thomas in when he was a toddler. It must have been kismet that we got this rug for his room.
In our living room we opted to go with a slightly more classic beni ourain style, as its understated classic pattern works with everything and is a great foundation for our evolving roster of tables and occasional chairs.
---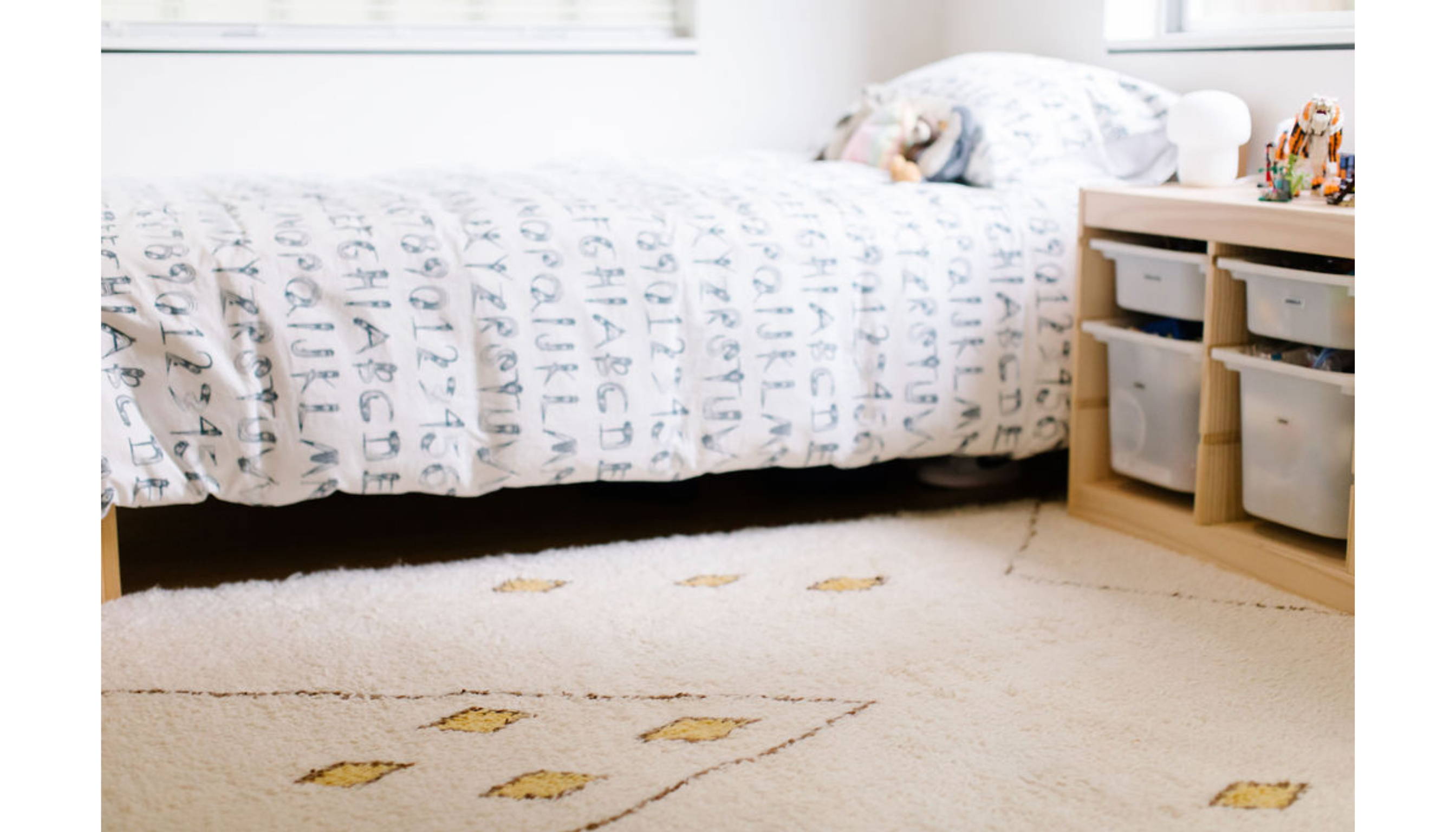 ---
Who has inspired you lately? 
Amy Smilovic, the founder and creative director of Tibi (Fashion brand). She has amazing insight on the art of dressing, and how style is a reflection of who you are and what your clothes can say about you. I find it all very fascinating. Throughout the pandemic she started doing these "Style classes" I'm pretty sure I've watched them all!
---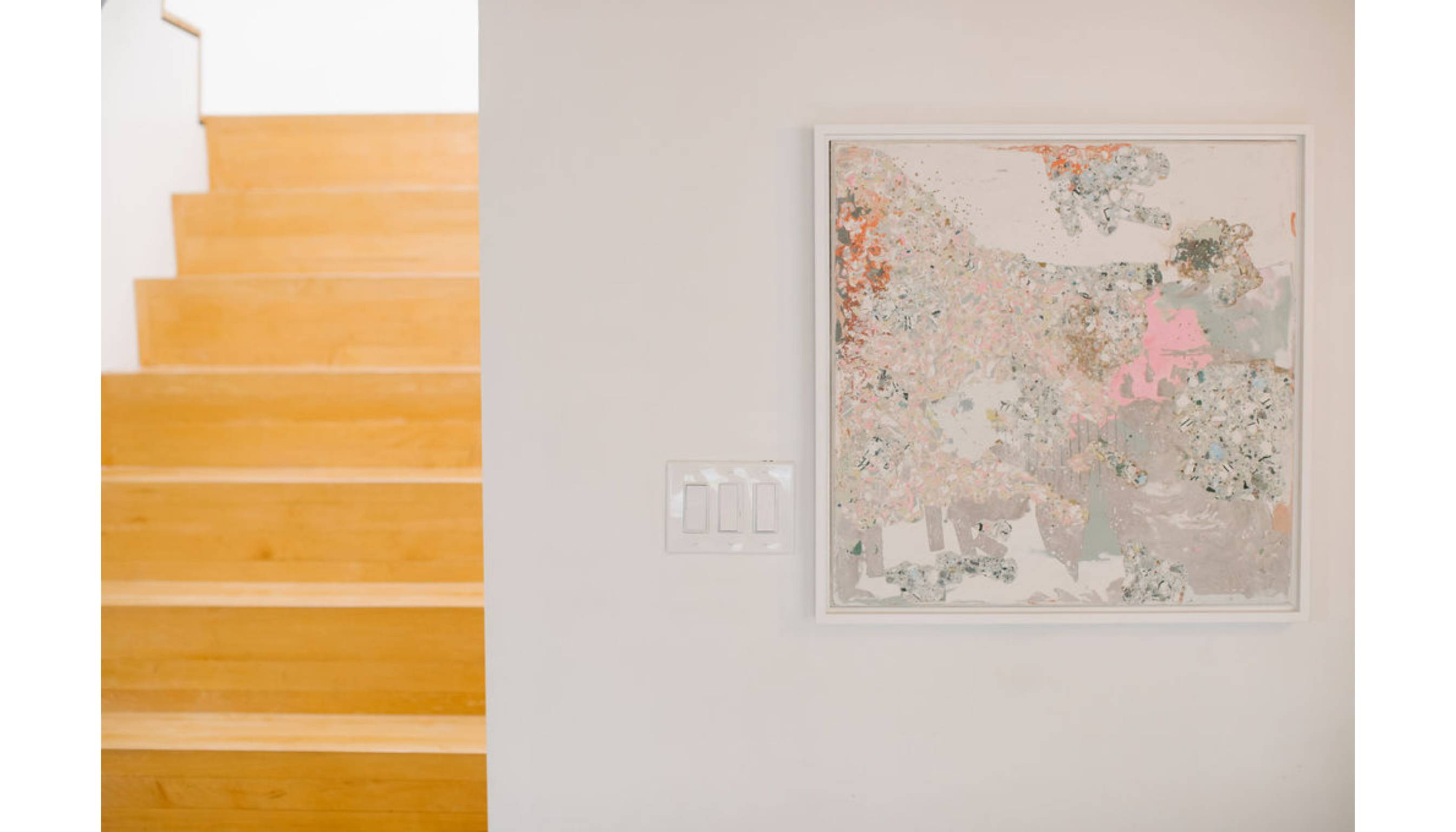 Danielle and Mike kept the home's original hardwood flooring from the 60's , which lends to the brightness and classic style of their home.
---
If you could go on a trip right now, where would it be and why?
If I could go on a trip anywhere right now it would be Mallorca, Spain! I've been dying to go for a few years and we are trying to figure out if we can make it happen in the Spring with some good friends. Also Sicily looks pretty tempting after watching the most recent season of White Lotus! So dreamy.
---
"We love everything about our house but we had nowhere to put our books, so I drew up a floating floor to ceiling double sided shelf and we had our friend Oren make it for us. Acts as a room divider/hallway maker and gives us tons of book space"
---
Finish this sentence: "I am happy when…"
I know I have made someone else happy. Oh geez that sounds cheesy. Also when i'm sitting on a patio in the sun with an Aperol Spritz!
---
"We love getting outside in Deep Cove - we are a few steps from the water and our son loves to explore any chance he can get. "
---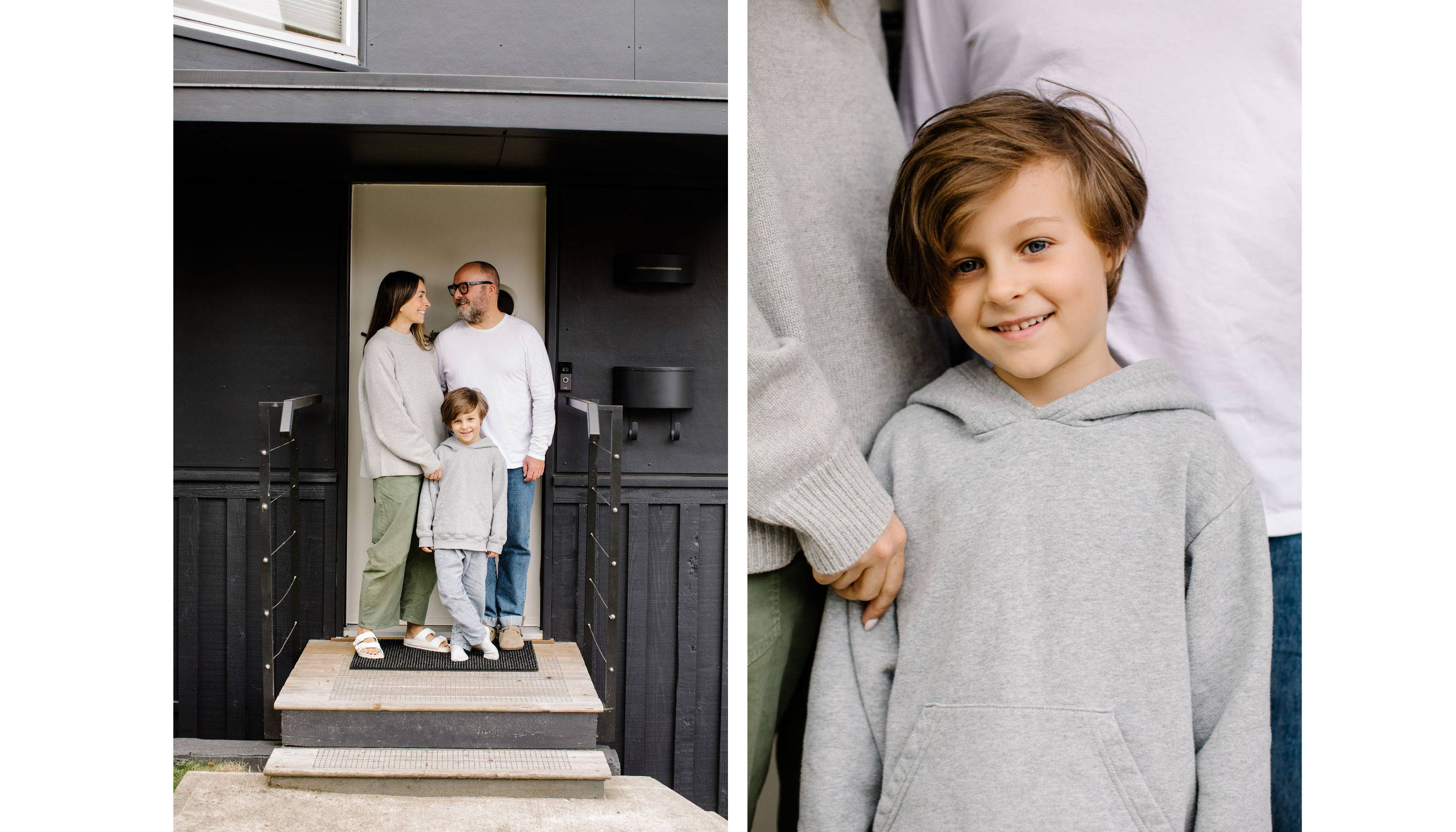 Leave a comment